The East African Legislative Assembly (EALA) has claimed $ 2,678,140 (Ushs 10bn) in allowances for zoom meetings held between July 2020 and January, 2021.
This is in addition to $2,129,447 (Ushs9bn) the MPs are demanding to cover their expenses for virtual meetings for the period from March – August, 2020.
EALA suspended physical meetings to prevent further spread of COVID-19. MPs have been holding virtual meetings from their respective countries.
The MPs usually attend virtual meetings from their residences or EAC Ministries in their respective capital cities.
The Media has learned that on February 16, EALA's Acting Clerk Charles Kadonya, wrote to the sub-committee on Finance and Administration to fulfil the directives of 17th meeting of the EALA Commission.
The directives included preparing "the arrears for members" for the financial year 2019/2020 and for the periods from July 1- Sept. 30, 2020 and from October 1 2020- January 2021.
The MPs this week passed a motion urging EAC Council of Ministers to "direct the EAC Secretariat to pay all outstanding emoluments to Members (and staff) within seven days.  In contravention of this, the Assembly intends to seek justice at the East African Court of Justice (EACJ)."
MPs said their emoluments were outstanding since March 2020 and termed it unfair and against Article 51 of the EAC Treaty, that governs the terms and conditions of service.
They said the Secretary General and the EAC, were yet to implement the directives of the EAC Council of Ministers on members' remuneration.
Hon Susan Nakawuki (Uganda) said it seemed the Assembly was being "remote controlled by an invisible hand" right within the Community.
"It seems we are now dependent on the Secretariat and the Council to beg for what is rightfully ours," she said.
Those who rose in support of the motion were Hon Denis Namara, Hon Kennedy Mukulia, Hon Fatuma Ibrahim, Hon Florence Jematia, Hon Dr Woda Jeremiah Odok, Hon Dr Gabriel Alaak and Hon Mary Mugyenyi. Others Members were Hon Abdi Noor, Hon Francoise Umuwukiza and Hon Christophe Nduwayo.
EALA MPs' endless scheming for money has raised fears of depleting the EAC treasury.
How it started
The controversy reached its peak when in August 2020, when Members of Parliament (EALA) presented to the EAC Council of Ministers an invoice of $ 2,129,447 to cover their expenses for the period from March to August 2020.
These expenses included daily subsistence allowances (DSA) for travel and participation in "virtual" meetings (Zoom or videoconference) conducted by Members from their countries, or even from their places of residence.
In short, each Member of Parliament was claiming the sum of $560 per virtual meeting, even for meetings that lasted only 20 or 30 minutes.
When MPs' demands for zoom money touched off a storm at the secretariat, the Council of Ministers decided that only "eligible" expenses could be paid.
According to the financial rules of the EAC, DSA can only be granted when a person travels and spends the night away from his place of residence.
However, the Members of Parliament did not even prove attendance as records were never provided to the secretariat.
Latest
Faced with this situation, the head of the EAC Secretariat, Secretary General Liberat Mfumukeko recently decided to ask the Council of Ministers scheduled for February 25, 2021 to give clear guidance on the eligibility of expenses claimed by EALA, and more particularly DSA claimed for virtual meetings.
Mfumukeko had proposed that each lawmaker gets $50 per virtual meeting. MPs opposed the suggestion, saying the money was not enough for them.
An official at EALA told this investigative website this Saturday that "unless MPs are restrained, the EAC coffers will run dry. 90% of all MPs committed 100% of their salaries in loans with Cooperatives Rural and Development Bank (CRDB) in Tanzania."
The source added: "MPs convinced CRDB to give them loans of over 90% of their salaries, saying they will leave on sitting allowances. Each MP is entitled to $6,500 per month but majority of EALA, including the Speaker Martin Ngoga, goes home with less than $500 per month due to indebtedness. That is why they are fighting for zoom meeting allowances which are not provided for in the financial policies of EAC."
Research conducted shows that Judges of the Court of Justice of the EAC and all the other actors of the EAC who have held virtual meetings regularly since last year following the restrictions due to Covid-19 have never claimed any DSA.
Special treatment or greed?
Officials say EALA MPs have always wanted special treatment within the Community.
"For years, the Assembly has spent however it wants, even money it does not have by living on loans, and does not give a damn about all the financial rules of the Community," said a retired Kenyan lawmaker.
"This sets a very dangerous precedent for EAC whose member states struggle to raise their annual contributions to run the community's activities."
EALA recently borrowed $2,176,187 from the EAC reserve account to pay its allowances and salaries.
This debt has been unpaid for several years. No other body or institution of the EAC is in this situation.
The MPS also want to access $2m of their gratuity yet this money is paid when they leave office.
Audit queries 
Additionally, the report of the Audit Commission of the EAC for the year 2018-2019 established that travel expenses totalling 6,960,575 US dollars do not have any supporting documents.
"During the review of expenditure incurred by EALA in the year ended June 30, 2019, we noted that payments totalling USD 6,960,975 were not supported with sufficient documents," reads the Audit report seen by the media.
"USD 5,709,595, was paid for travel/mileage, air tickets and DSA for Members of EALA and USD 1, 251, 380 was paid for sitting allowances. Scrutiny of documents availed revealed that copies of air ticket, boarding passes, receipts from petrol stations or any mileage document and attendance lists for payment of DSA and sitting allowances were not availed for audit verification. No verifiable relevant supporting documents were attached to justify the payments made," the auditors observed.
"We recommend that, for prudent management of funds, all payments made by EALA should be adequately supported with all necessary documents. Management's reviews of payments should include a checklist that ensures all supporting documentation have been attached before he payment is authorised."
In short, since 2019 to date, EALA MPs have not yet found it necessary to justify the money they have received.
Soon after being elected, Tanzania President John Pombe Magufuli warned EAC against extravagance.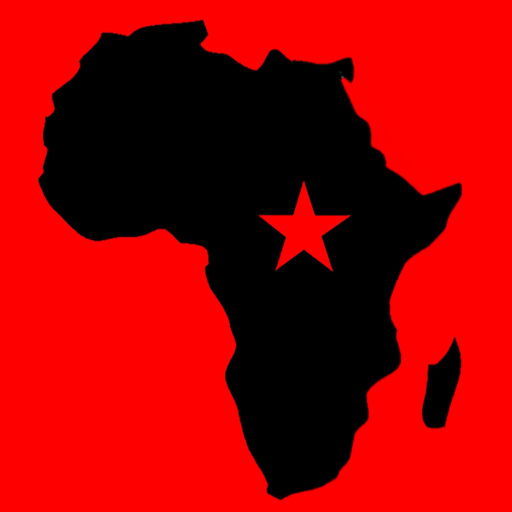 Latest posts by Free Uganda
(see all)